Raffingers Chartered Accountants – driving significant growth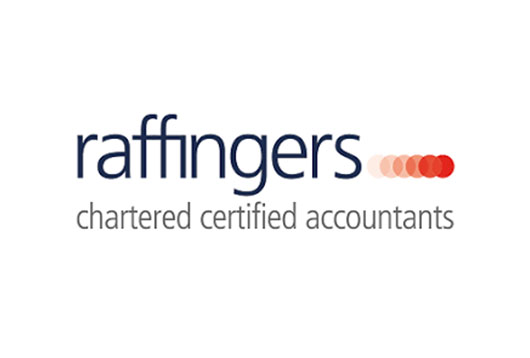 Raffingers are a top 100 firm of accountants and business advisers, serving individuals and businesses in London and across the UK. Their mission is to fuel their clients' ambitions with exceptional accounting know-how.
In early 2018 the firm engaged with FibreCRM to initially support the firm's strategy and marketing efforts. The focus was to eliminate inefficient data silos and connect the main IRIS database to the email marketing system.
Lee Manning is part of the leadership at Raffingers and recognises the accounting profession is going through dramatic change. He has noticed clients questioning prices because of Cloud technology, so knows it's more important than ever for the firm to proactively communicate with clients to ensure they appreciate that we have the knowledge and expertise to add value.
As well as keeping clients happy, Raffingers invest in proactive marketing to grow the firm and do this by making the firm stand out from the competition. Their approach is not to try and convert a new client overnight; instead, they engage prospects with a 6-12-month nurturing campaign.
Here are some questions we asked Raffingers about working with us.
What was the situation before FibreCRM?
Before FibreCRM we had problems because of data silos; we used a spreadsheet and a couple of Accountancy CRM systems including ACT and Sanity because they were low cost and quite small. Details of prospects were stored in the spreadsheet or CRM, but clients' data was held in the main IRIS database.
A marketing agency used to send out newsletter emails, but we had the same data silo issue as a spreadsheet; prospects were entered on the CRM but clients on IRIS. This meant that whenever we wanted to send a newsletter someone had to make sure the list in the email software was up to date with clients on IRIS – and then pull through the potential list. This means we were using three types of software every month.
Then, if we wanted to do a targeted email (to a sector), or to be proactive (if say a client reached a certain turnover) we simply couldn't do it. This was because I'd need to carry out the data mining and then send the lists to all the partners, before uploading to the email database. It took forever.
We were also getting into difficulties because email addresses would change, and we would not have the latest versions on the email database, which was wasting so much time because we needed to cross-check the information. 
So, the original reason to invest in FibreCRM was that it is CRM for IRIS accountants because integrates with IRIS database.
This addresses the problems of data silos, reduces the cost and improves the effectiveness of our communication.
We are now working on a lot of processes to boost the return on investment and show the ongoing added-value FibreCRM can deliver.
What was the biggest hurdle working with FibreCRM?
There is quite a lot of work to do; for example, we soon found out how poor the quality of data was in IRIS.
We had a lot of housekeeping issues to overcome because different people had been setting up clients in different ways. We had to clean up our data which is a good thing, especially with the introduction of GDPR.
There was a little frustration at the beginning, but we understand the importance (and benefits) of quality data. We also discovered we had some human data silos because some information on clients existed only in people's heads, and not in IRIS. For example, the Cloud team (who support clients with VAT return reminders) had their own contacts that deal with the bookkeeping, these were not in IRIS.
This meant that when we implemented a VAT reminder automation, some clients were not supported with reminders.
What are you most proud of?
One of the things is getting the first automation workflows set up because they save time across the practice.
Integration of the CRM into the day to day work means we can be consistent. It also means everyone can see the benefit of CRM, not just me as the Marketing Manager.
What are your thoughts on focusing on the customer experience?
This is a practice-wide initiative because we know it's so much easier for clients to switch accountants than ever before.
Our goal is to make every interaction with us better. To do this we have to re-educate the team – and this is a key reason why the CRM is so important to us.
For example, one of the processes we've just carried out is a pre-year end one. We want clients to get an email to say your year end is coming up, I would like to meet you to discuss some tax planning strategies – and so on.
Before CRM we were sending that as a hard copy letter or email, but there was a lack of accountability. We said we wanted to deliver great customer experience, but we didn't have any visibility and couldn't measure it.
Now relationship holders get an email and must log into FibreCRM and log a call or log a meeting. At the end of the month, we can produce a report and show who has not been responding to their clients and keep track of them. We can also track who has had a meeting and what's happened with them.
How are you using FibreCRM for sales management?
We're not using FibreCRM for managed business development; we know we are not using it to its full potential, for example with up and cross sale targets and management. This is part of the journey towards CRM maturity.
What are your thoughts on automation?
We need to be careful to balance automation with delivering the personal service – at the end of the day people buy from people and we want to use CRM to get closer to clients and build stronger relationships.
How has CRM impacted the Culture of the firm?
The profession needs to become more client focused, and automatic workflows will free up time for everyone and help us achieve that goal. FibreCRM will make everyone happier because it will remove the frustrations.
How has CRM helped you with client surveys?
We do send out surveys, but they are hidden because they are sent with the accounts, and there is only a small space for clients to give us a response. The plan is to do a client feedback survey using the Net Promoter Score and the CRM will help us.
How did you find FibreCRM training and support?
It was great, there has been lots of support, but you don't really pick it up until you do it – and it wasn't until we did the third workflow that we finally got it.
Where there any surprises?
Yes, everyone now expects everything to be automated and are coming up with loads of ideas.
What plans do you have?
We are keen to start the client journey using FibreCRM to take on clients – the onboarding module will save time, improve the client experience and help us with the "Know Your Client" requirements.
The plan is to map out the entire client journey and make sure we are touching clients at all the key points. We want to set up triggers, so the CRM notifies the partner to get in touch with the client or sends out an automated email. This will enable us to be proactive but make our life easier because the CRM will be doing the hard work for us.
The big goal is to get full adoption of CRM to improve the client experience from onboarding to offboarding, as well as improving sales effectiveness and business intelligence by making full use of integrated dashboards.
Do you have a one-liner about FibreCRM?
It has a lot more capabilities than we were aware of and it's always surprising us.
What has FibreCRM learned?
We are always learning how best to support accountants with their CRM journey.
We believe the success of a practice depends on adopting new tech like Integrated CRM. One of the things we've learned by working with Raffingers is to set accounting firm's expectations; CRM as a new category of software is new to accountants and change isn't always quick and easy. This will be rolled into our marketing and sales processes and supported with customer success with a guarantee of success.
Integrated Accountancy CRM needs someone to drive it as a key strategic project and full adoption will realistically take 12-24 months.