Streamline Client Onboarding in an Accountancy Firm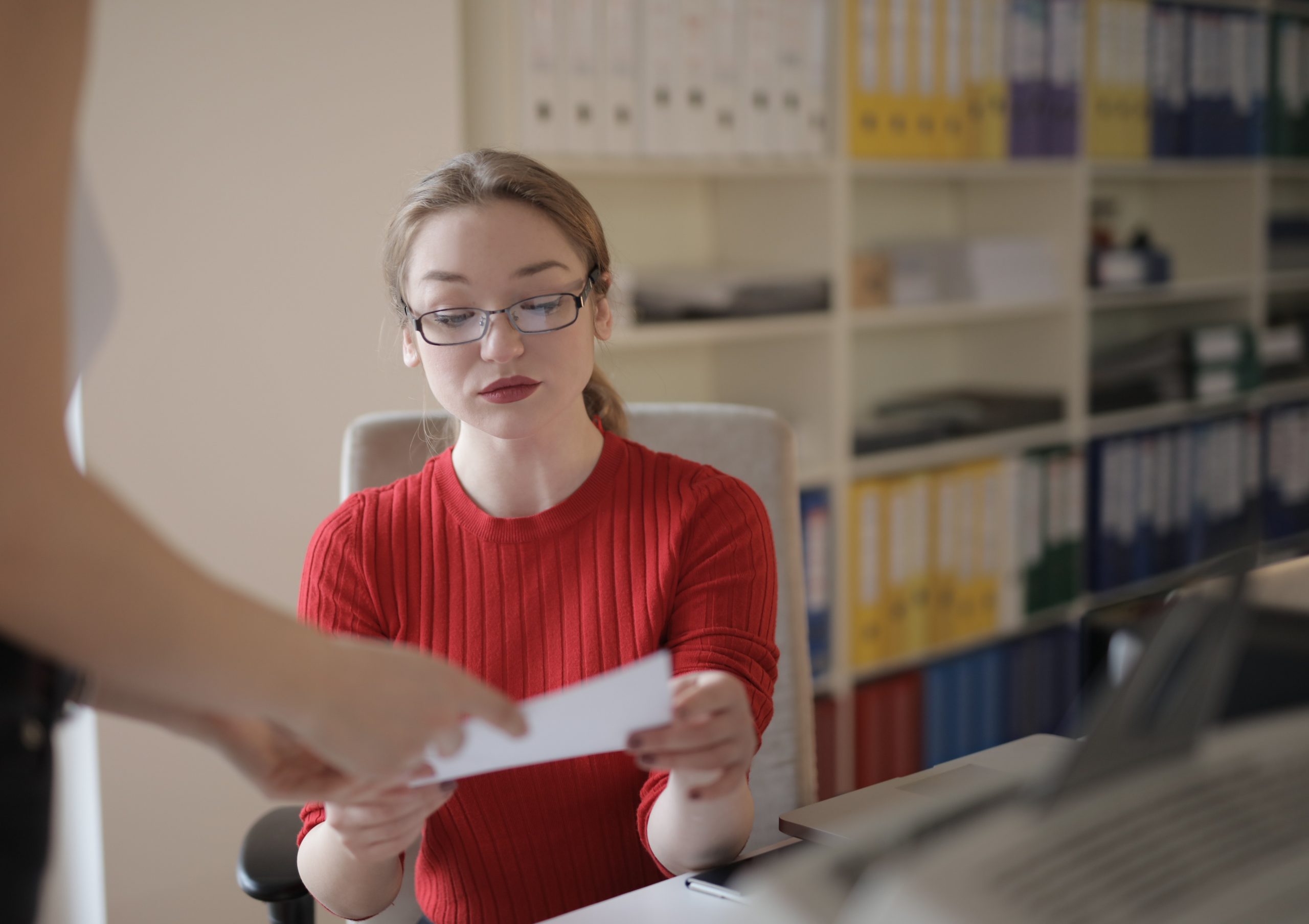 At FibreCRM we're passionate about streamlining the client take-on process. There is a lot to do before a new client is onboarded successfully and many firms have clunky processes and disconnected apps. resulting in a frustrating and time-consuming journey from prospect to client.
Here are some of the issues firms have to grapple with:
Clients send highly sensitive personal information such as copies of passports via insecure email
Engagement letters are produced from a multitude of Word documents where content needs to be overly manipulated
KYC processes, risk assessments and the due diligence process is a mix use of technologies and paper-based forms
Partner approval processes are not systemised and therefore prone to delays
Too much re-keying of data, over-reliance on Excel files and email messages
Little or no post-onboarding quality controls
Poor GDPR compliance and auditing
The tech industry helps firms manage processes and, to a large extent, it has removed the need for paper, typewriters and postal services. However, with the advent of 'simple-to-use' function-specific apps, the tech industry maybe contributing to the headache for partners and onboarding teams in firms. How are all these disconnected apps working together smoothly in order to remove double entry, clunky processes and improve visibility? We see it a lot. Firms with a practice management system acting as a CRM, with a separate proposal and engagement letter system, a separate AML process, various spreadsheets and email. The result is a lack of visibility, slow and clunky processes and frustrated employees.
Typical Journey from Sales Lead to Happy Client & Referral Request – Onboarding New Client Process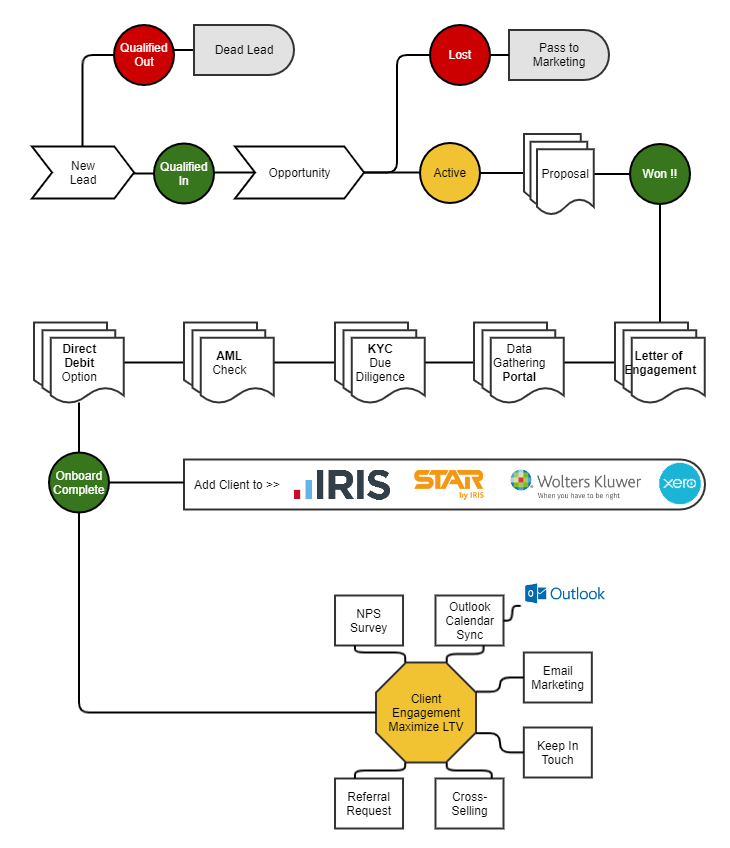 As an exercise, take a moment to consider what systems your firm uses to manage each stage in the onboarding process.

How many different systems do you use?
Is information being entered into multiple systems manually (e.g. entering client details into practice management, AML, XLS, Proposal document, Engagement letter….)
Which system do you go to, to see where each new client is in the onboarding journey?
Can everyone in the firm see where a new client is in the journey or do they have to speak to, or email, someone else in the firm?
Do you wait for signed engagement letters by post and is there a mechanism in place to chase un-signed documents?
Do you know how long it takes to complete each stage in the onboarding process currently?
When a client is finally onboard, are they added to relevant marketing lists easily and sent welcome emails or satisfaction surveys?
The accounting industry as a whole is behind the curve when it comes to adoption of technology. There are thousands of apps out there but very little professional help to streamline the entire onboarding flow and provide oversight.
Our view is that all these processes must flow from a central place. Where specialist services and/or apps are required, these should be embedded into the central place. This is where CRM software sits. At the heart of the practice. A CRM is at the start and end of the journey and therefore MUST be part of the middle.
If your firm would like to talk to FibreCRM about improving your client take-on processes then book a 30-minute discovery call. It's a big topic but one that will transform a firms processes and improve its bottom line. During the discovery call we will cover:
We will learn about your firm, current processes and pain points
You will hear case studies from other firms (for example, how one firm saves over 600 hours pa by automating a 2-minute manual exercise)
We'll highlight where savings can be made
Book a Discovery Call
A 30-minute discovery call will establish whether or not FibreCRM is right for your firm.  Our consultants will find out about your existing processes, existing systems and future plans.  During the call you will learn how FibreCRM can help and how its helped other firms similar to yours.  Use the link opposite to register your interest.